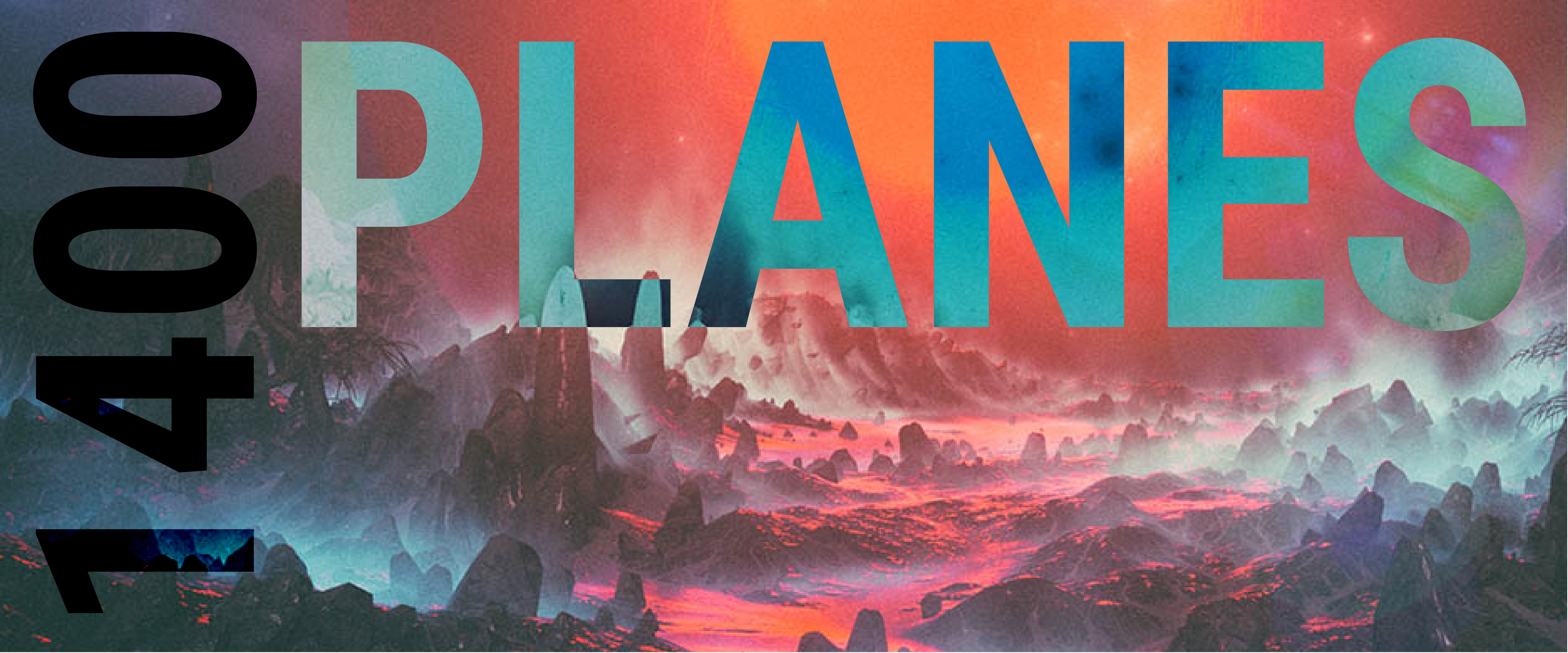 1400 PLANES
Travel the infinite worlds with 1400 PLANES
---
The fifth and final instalment of 1400 Lo-Fi Hi-Fantasy has been unleashed upon the multiverse; 1400 Planes. Choose or roll one of 20 different ancestries from across the infinite voids and set out on an inter-planar adventure, or combine them with previous 1400 releases to expand those games across the liminal space. As always, the game is fully playable by itself and contains the full rules, character options, and GM tables.
As mentioned, this is the last planned entry in the 1400 series. I may revisit it in the future, but for now it's time to move on to other things. One thing I do want to create is a guide on running 1400 games, including help with combing character options from different 1400 instalments, so 1400 isn't completely behind me.
Honestly, the response to the 1400 games has been great. What started out as a fun little game jam has expanded way beyond what I first expected and it's been fantastic to see people enjoying the games and getting to know everyone on the 24XX Discord server. Thank you to everyone who has supported the games, given feedback, and helped 1400 get to where it is today.
---

If you're reading this shortly after it goes up, the Lunar New Year 2021 sale is ongoing, and 1400 Quest is currently 50% off. In addition to that, 1400 Below is also 50% off to anyone who already owns 1400 Quest, so if you haven't already got them, you can get both of them for the price of one. The sale on 1400 Below will continue for another week after the end of the Lunar New Year sale, and is available for anyone who has previously bought 1400 Quest; not just those who bought it during the sale.
Files
1400 Planes (singles).pdf
8 MB
Feb 13, 2021
1400 Planes (spreads).pdf
8 MB
Feb 13, 2021
1400 Planes (b&w).pdf
1 MB
Feb 13, 2021