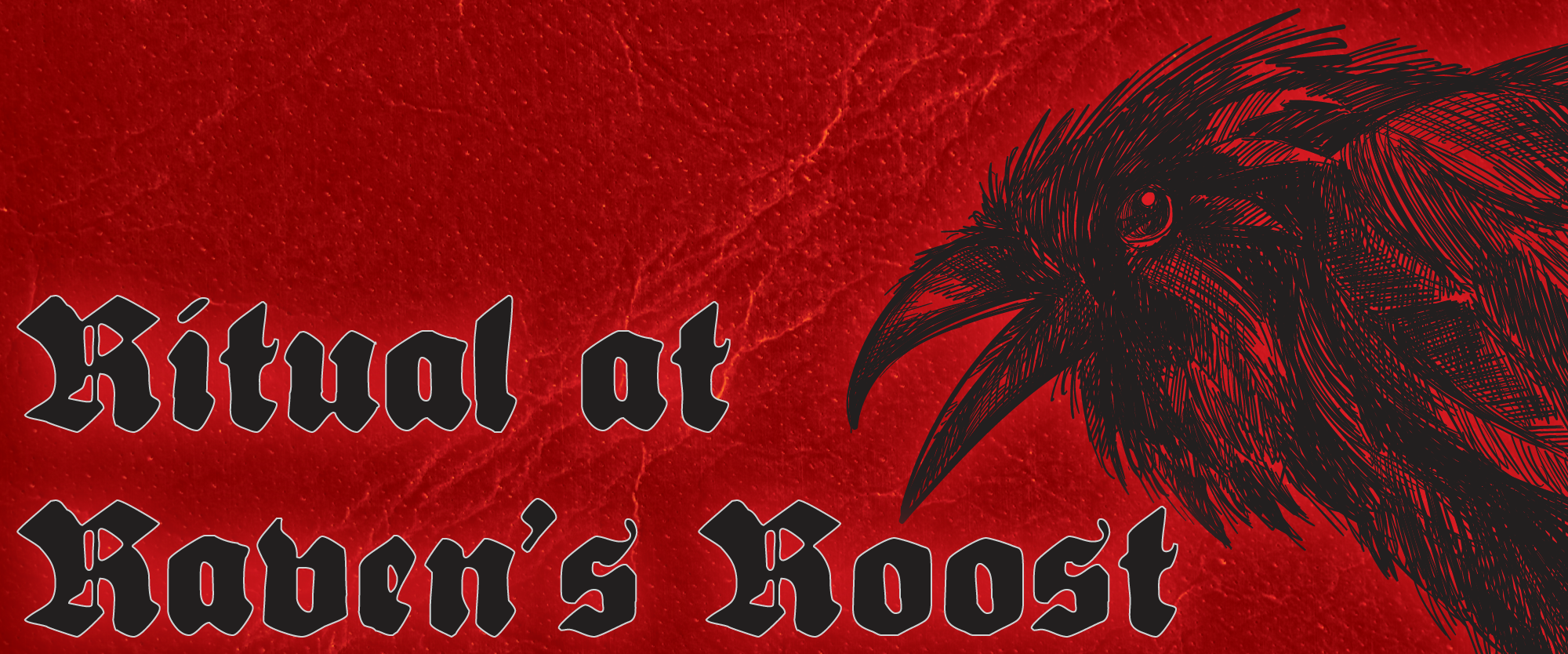 Ritual at Raven's Roost
Surrounded by a flat area of scrubby grass stands a tall stone bird bath known as Raven's Roost. The bird bath is home to a large black raven, who circles the area in search of mice to eat, as well as the mice cultists who worship The Raven and periodically offer it a mouse sacrifice on an altar positioned on top of the bird bath.
Ritual at Raven's Roost is an adventure site and game module for Mausritter, which tasks the player mice with investigating and infiltrating the lair of a mind-controlled, raven-worshipping cult built into a bird bath.
Raven's Roost and its surrounding area can be a single site or dropped into an existing hex map, and are large enough to be the most dominant feature of its hex.
There are multiple ways the adventure can be introduced, either as a single adventure or as part of an ongoing campaign. The players might spot the bird bath towering in the distance; they might hear rumours of a strange cult, it's wizard leader, or an esoteric ritual; or they might be investigating the export of powdered glamourgrass-root from a nearby source.
Printed zine photo by ManaRampMatt.
Purchase
In order to download this game you must purchase it at or above the minimum price of $3.50 USD. You will get access to the following files:
Ritual at Ravens Roost (pages).pdf
9 MB
Ritual at Ravens Roost (spreads).pdf
9 MB