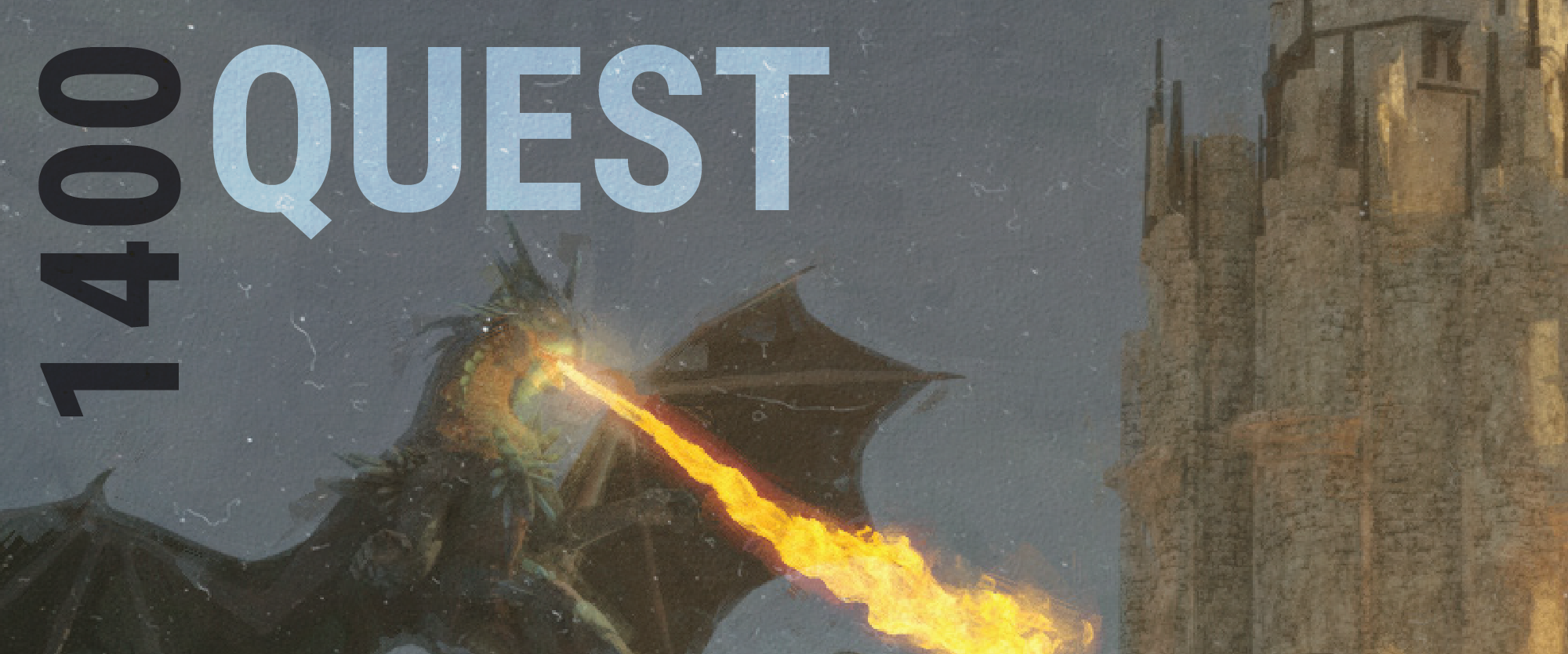 1400 QUEST
I've posted a 'demo' version of 1400 Quest. It is essentially the same content as the 'screenshot' of the rules and character creation found on the game's page, but in a PDF format. This works better printed out than the low-res PNG would be. The 'demo' is a fully playable game, but you'd have to fill in a few of the blanks yourself as it lacks the rules for gear and spells.
By itself it probably doesn't warrant a devlog post, but I wanted to say thanks to those who have given feedback since 1400 Quest first went up. The 'demo' version came about directly from feedback, as did a better layout for the spreads version, which itself was used to make the b&w version. I also added to the game's description to clarify what exactly the full paid-for version includes ("items, spells, pets, vehicles, and character options, as well as tables to help the DM populate the world with quirky NPCs, fantastic locations, and dangerous monsters, as well as create adventures and plot hooks").

1400 Quests was made for the 24XX jam by Jason Tocci which is currently ongoing, and I recommend you check it out (search in Jams, or click the submission link on the 1400 Quests).